Lip & Tongue-Tie Solutions – Arlington Heights, IL
The Answers You Need, The Solution You Deserve
We want you to feel as comfortable as possible bringing your child to see us. Below you'll find everything you need to know about lip and tongue-ties, the common symptoms, and how Dr. Ursitti can help. We hope this information gives you peace of mind and emphasizes your struggles are not your fault, plus you can learn more about solutions we've already used to help parents and children in your exact position. Explore the links below, and if you have any questions or concerns be sure to give us a call.
What is Lip & Tongue-Tie?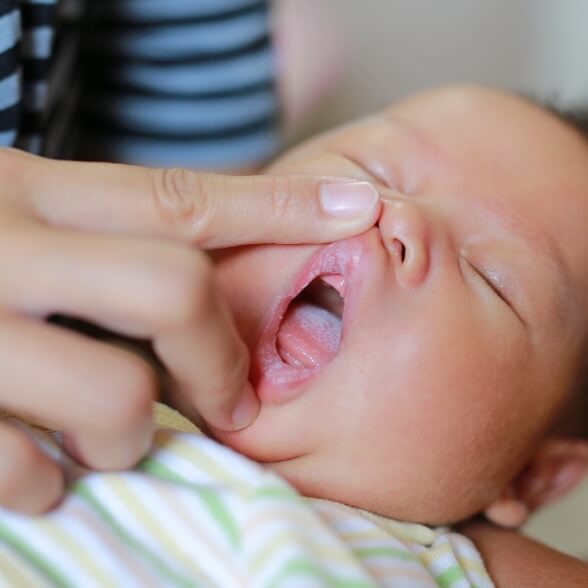 Perhaps your pediatrician has mentioned your child has a lip or tongue-tie. Maybe you've noticed your child can't seem to feed properly and suspect they have a challenging issue. In short, a lip or tongue-tie refers to when these parts of the mouth aren't able to move properly because connective oral tissues are too short, tight, or immobile. These anatomical challenges restrict proper functioning and make normal feeding basically impossible.
Learn More About Lip & Tongue-Tie
Common Symptoms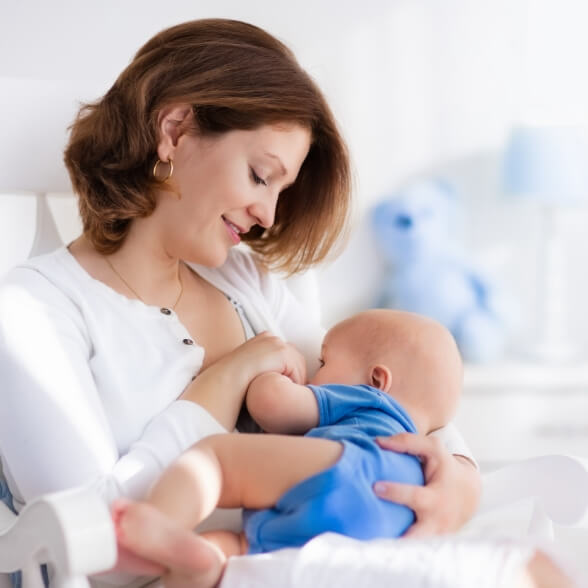 When a child has a lip or tongue-tie, they can develop a long list of symptoms, and some are easier to notice than others. Breastfeeding moms are likely to feel their effects as well, as are older children and adults who didn't have their ties treated at an early age. Knowing what to look for can give you more certainty and make it clear to seek out professional care.
Learn More About Common Symptoms
How is Lip and Tongue-Tie Treated?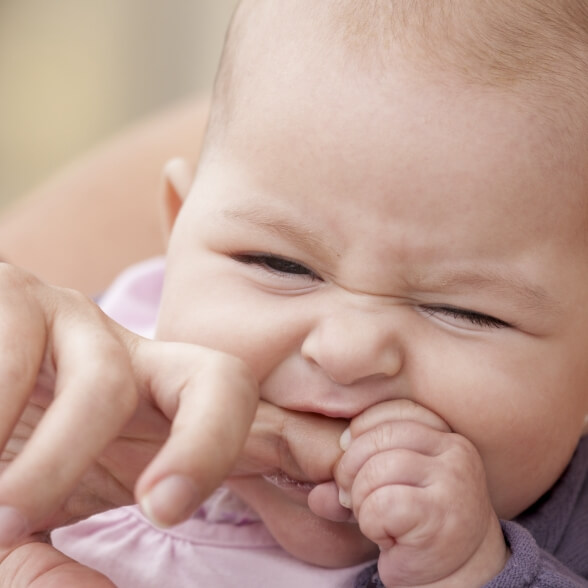 The procedure used to treat a lip or tongue-tie is called by many names, but the most common, is Frenectomy. A Frenectomy releases the tie so a child's mouth is able to function properly, enabling them to nurse, eat, speak, and breathe better. All of our frenectomies are performed using a soft tissue laser, as it is the most accurate, gentle, and effective method.
Learn More About Lip & Tongue-Tie Treatment
Laser Lip & Tongue-Tie Technology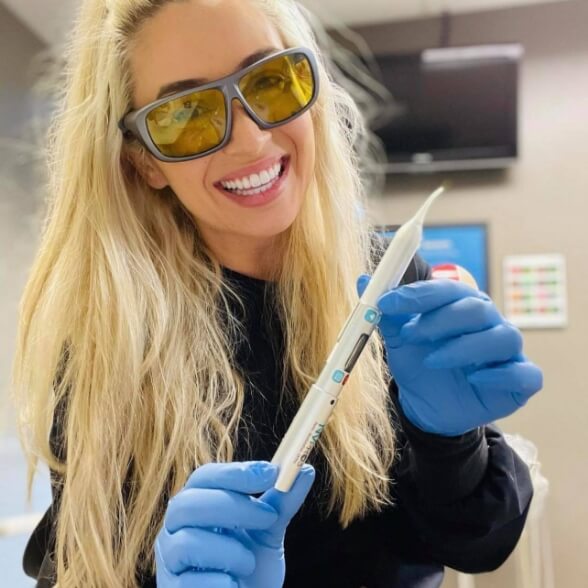 If you're unfamiliar with the world of dental lasers, then that puts you in the majority of people! To better understand the kind of care Dr. Ursitti provides, you can learn a little more about the technology by clicking the button below. Our laser offers many, many advantages compared to the old way of doing things, and you can learn all about it right here.
Learn More About Laser Technology
A Team of Professionals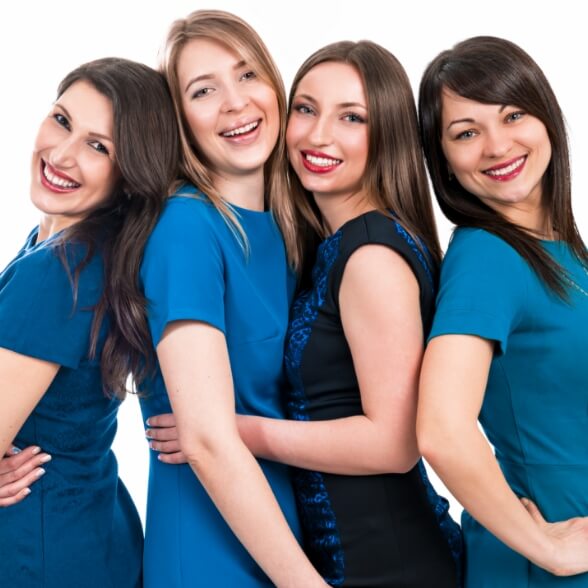 When you choose to visit All About Kids for lip and tongue-tie treatment, you can trust you'll be in expert hands at each step of the process. Dr. Ursitti is a national board-certified pediatric dentist with years of laser experience, who is surrounded by a team of skilled, motivated professionals ready to answer your questions and anticipate your needs.