Lip & Tongue-Tie Treatment – Arlington Heights, IL
The Solution You've Been Waiting For
While our site contains plenty of information about the problems which can be caused by lip and tongue-tie, this page is all about the solution. If you need a little encouragement and reassurance that better days are ahead, be sure to read on below to learn more about Dr. Ursitti's proven way of fixing ties quickly and comfortably. To find out whether or not this treatment would be right for your child, you're always welcome to give us a call.
Why Choose All About Kids
for Lip & Tongue-Tie?
Comfortable & Precise Laser Frenectomies
Care Provided by Board-Certified Pediatric Dentist
One Flat Fee Covers Entire Treatment Process
The Frenectomy Process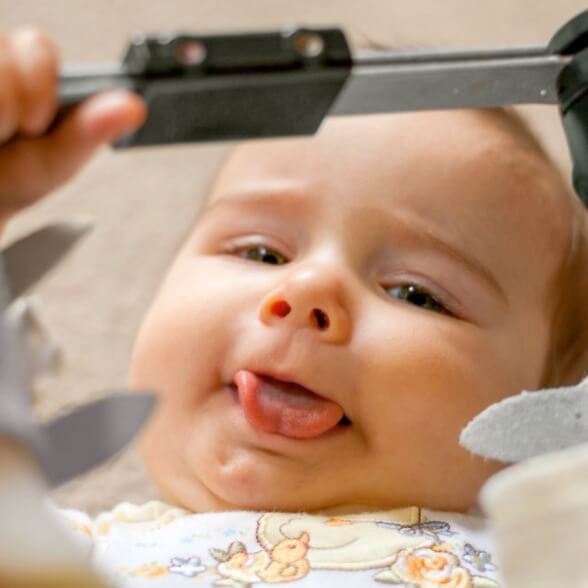 A frenectomy is the procedure used to fix a short or hard frenulum in the mouth that is restricting the movement of the lips or tongue. When you bring your child to see us, Dr. Ursitti will perform an exam to look for the signs of a tie (if they haven't been diagnosed with one already). Typically, the problem is first discovered by a pediatrician, though it is often found by a lactation consultant or even a child's dentist. If there is a need for treatment, Dr. Ursitti will complete the procedure, and then she'll see the child again for a follow-up about a week later.
Traditional Frenectomy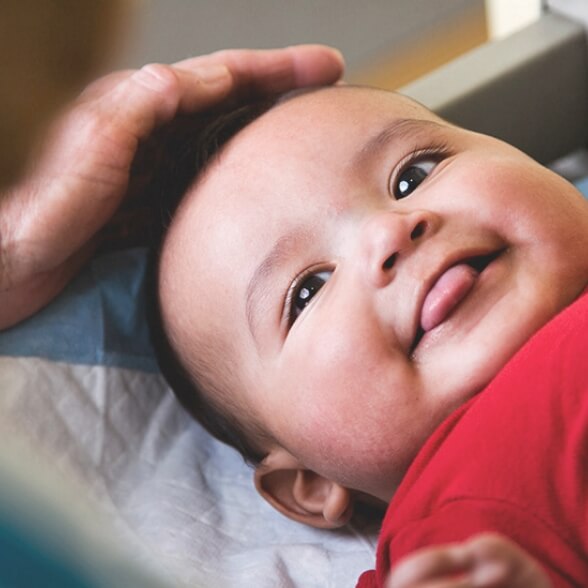 In the past, frenectomies were performed using surgical scissors, and while this approach was certainly effective, it isn't exactly elegant. Frenectomies involve a very small amount of tissue, and the scissors can only be so accurate even in the hands of a skilled clinician. This often led to an extended healing process that wasn't exactly fun for mother or child, which is why our practice only uses lasers for the procedure.
Advanced Technology for Precision Care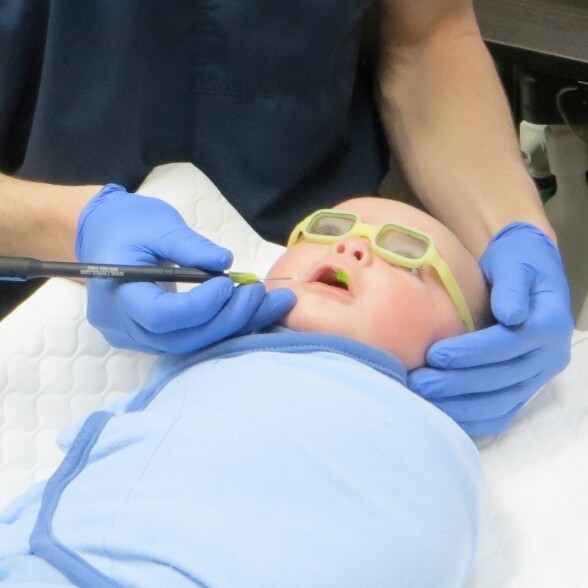 With a soft tissue laser, Dr. Ursitti can complete a frenectomy in a matter of minutes while being as precise as possible. Because the instrument is able to focus right where it's needed, the surrounding tissue is left untouched, leading to a more comfortable experience and faster recovery. Plus, the laser actually sanitizes the area as it works, reducing the already minuscule chance of complications to practically zero.